Well, sadly no Super Mario Land 4.
In any case, it looks like Nintendo has just announced New Super Mario Bros. 2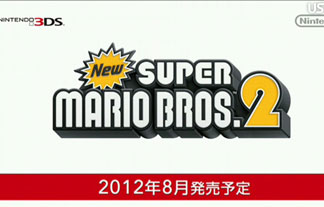 Power-ups which could be glanced from the screens given are the Racoon tail, a Golden Mario and I'm sure I spotted a
P-Wing
P-meter(
) in there as well.
Style looks similar to Super Mario 3DLand.
Releasing this August in
Japan
worldwide it seems
EDIT:
Let's add some trailer shall we we?
Japanese overview trailer:
Gameplay trailer: